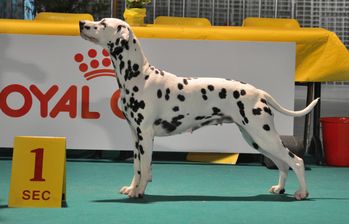 'Salsa' Caldecacre Rumours 'N Gossip got her final CAC point. She is now a Belgian Champion!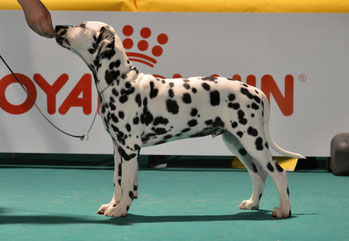 A Spottified Perfect Soca had his first show experience in Liège and the judhe just loved him and spoiled us with lovely comments. Soca was Best Baby but nothing more in the ring of honour. We did have to wait more than 90minutes outside the main ring, so he was a little bored at that point. But he still mmoved very nice and full of confidence in the Main ring! 
Well done little babyboy!