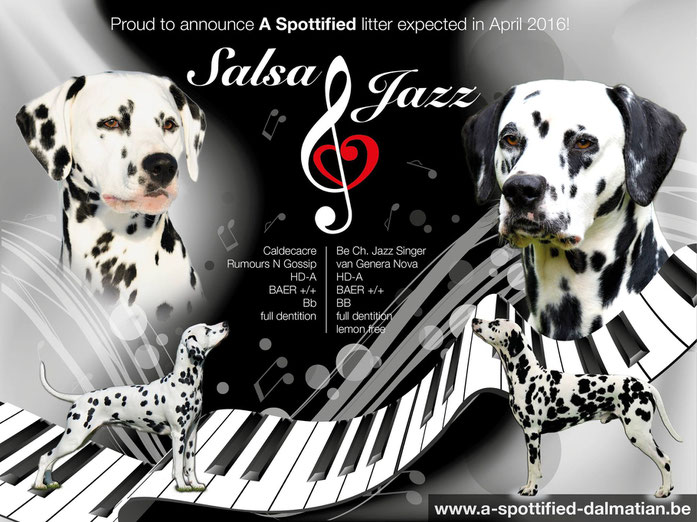 Finally I can announce my very first litter! I have been dreaming about this litter foy several years and the marriage between my two dogs is very special. 
I have been looking for a girl that would be great to match Jazz pedigree and confirmation. When I found her, I knew she was the one. 
All the expecting puppies will be black spotted. Ultrasound will be made in 3-4 weeks, so please cross fingers!
If you have serious interest in a puppy, please contact me.