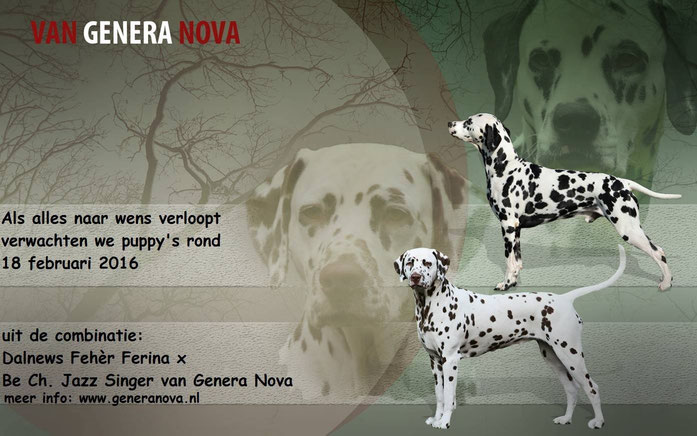 The last three days Jazz had dates with lovely Ferina. Ferina is a very nice looking liver bitch with an outstanding kind temperament. 
This mating was really special for me as Ferina is living with the breeder of Jazz. I am absolutely sure those puppies wil get the very best start in their lifes.
If you click on the picture of the mating, you can see the website of the breeder Annelies Van Vlodrop-Karpinski. 
I wish all the best for the breeder and I am already impatient to see the puppies!